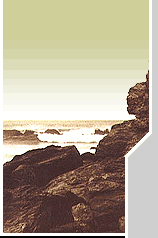 AFX - 2 Remixes by AFX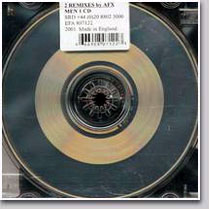 Releasedate July 30th, 2001
Label MEN RECORDS (REPHLEX RECORDS)
Catalog MEN1/MEN1CD
Available formats 12"/CD

Tracks
01. Track#1 120 BPM [4:59]
02. Track#2 168 BPM [6:30]
03. Bonus High Frequency Sounds

Additional info

Vinyl format is a white label 12" in a standard paper innersleeve. there is a sticker on one label and also in the centre/top of the sleeve . Very nice, dj-friendly cut.


CD format is a plain cd, with the words "2 remixes by afx" on the disc and a sticker affixed to the centre/top/front of a standard jewel case with the words "2 REMIXES by AFX,
MEN 1 CD, SRD 44 (0) 20 8802 3000, EFA 807122, 2001 Made in England".


Track#1 is a remix of 'Flow Coma' by 808 State


Track#2 is a remix of 'Box Energy' by DJ Pierre


MEN records is a sub label of Rephlex records.