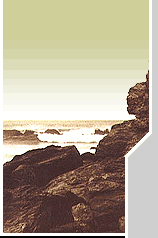 The Aphex Twin Community F.A.Q
What kind of site is this?
The Aphex Twin Community is covering Richard D. James aka Aphex Twin. The site is an independant site made by fans for the fans. Anyway, the subject 'Tell me more about Richard' is far too complex to be mentioned here, so check out the official FAQ instead.

Is this Aphex Twin's official website?
No, it's not. Don't bother sending us messages asking us to tour in your country. None of the crewmembers is Aphex Twin.

Can I just go ahead and rip pictures, artworks and information from www.aphextwin.nu?
No, ask us before doing that. Lot of time have been spent on building this site and we don't want you to use the content and then building a similiar site. Anyway, we could give you permission to use contents from this site -- just ask us. OK? We already have permission to use contents from Warp and Rephlex, writers, authors etc...so we suggest you to take the long road as well.

Who are the people behind the site?
The site is created and maintained by Phobiazero with help from Tunefish (programming) and Pinkcalx (contents). We are also maintaining Autechre.nu.

Why can't I stream the samples?
If you're having problems (like "unable to connect") then you might be behind a firewall or proxy server. Ask your local administrator to fix this.

You might also receive "Time out"-errors, this is due to slow connections (maybe you have a crappy modem?).

How do I submit remixes and custom artworks?
Attach the file to an e-mail and send it to phobiazero@aphextwin.nu. Please, contact us before sending files larger than 6 Mb.

Why aren't you offering the remixes in mp3-format?
We are doing that now, mate!

Can I really get banned from the Messageboard?
Yes, you can! If you piss us off somehow then we won't hesitate to ban you.