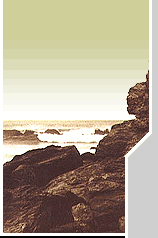 Turn your radio on...
Volume 18 of the series, airing February 21st, features England's Richard D. James aka Aphex Twin. The creator of electronic tongue-in-cheek has gained critical acclaim for over a decade, carefully maneuvering between thrashing techno, drill&bass and barely audible ambience while playing an important role in the IDM sound.

Listings/Announcement Summary:
Focus:Electronic Radio Series hosted by Liz Copeland with guest co-host Clark Warner The 3rd Wednesday night/Thursday morning of each month, midnight until about 2 AM (Eastern Time)
Volume 18: Richard D. James and Aphex Twin, airing on the evening of
Wednesday, February 20th/morning of Thursday, February 21st, midnight until about 2 AM WDET-FM 101.9, Detroit Public Radio htttp://www.wdetfm.org

The Liz Copeland Program is heard Sunday through Thursday nights (or Monday through Friday mornings) from midnight until 5 AM (Eastern Time) on WDET-FM 101.9. Broadcasting globally at http://www.wdetfm.org. Thank you for listening.