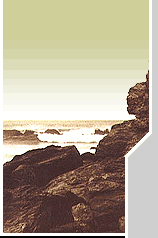 EMI GREATEST HITS ALBUM
EMI GREATEST HITS ALBUM: "NEVER ENOUGH : THE BEST OF JESUS JONES"

The new single, "Come on home", destined for EMIs hits album has now been recorded with producers Clive Langer and Alan Winstanley. Clive and Alan have a huge track record going back many years, and have just had their work on the latest Catatonia album "Paper, scissors, stone" released. It will be released in the UK on April 22nd, 2002 with the album coming out on the 13th of May. We're still waiting to hear if it will be released worldwide.

The track listing for the EMI album will include ; "Info Freako", "Never Enough", "Bring it on Down", "Real, Real, Real", "International Bright Young Thing", "Who, Where, Why ?", "Right Here, Right Now", "The Devil You Know", "Zeroes and Ones", "The Right Decision", "Chemical # 1", "The Next Big Thing", "Move Mountains", "All the Answers", "Blissed", "Idiot Stare", "They're out There" and "February".

There will also be a limited edition extra CD that will containing rare B sides and mixes .The track listing is;
Info sicko, Enough - Never Enough, Beat it down, Move Mountains (Ben Chapman mix), Right here, right now (Martyn Phillips Mix), Real, real, real, (Phil Harding luxury mix), International bright young thing 12, Who, where, why ? (12 foot mix), The devil you know (Satellite over Tehran mix), The right decision (Moody reconstruction mix), Zeroes and ones (Prodigy mix), Zeroes and ones (Aphex twin mix).


Thanks to JonnyAndy for the info.