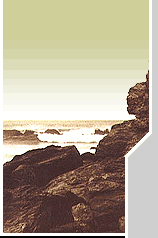 Carling Weekend Festival
nme news:

APHEX TWIN, THE LIBERTINES, THE VINES, YEAH YEAH YEAHS and ALEC EMPIRE are among the latest addition to the READING/LEEDS CARLING WEEKEND FESTIVAL, NME.COM can reveal.
Raging Speedhorn have also been added to the Main Stage – but at Reading only.

Other Evening Session Stage additions include New Found Glory, Guided By Voices, Fenix TX, Icarus Line, Midtown, Haven, The Shining, Capdown and Death Cab For Cutie.

Others on the Dance Stage include the Lo-Fidelity Allstars, UNKLE, Peaches, Luke Vibert, The Herbaliser, Anti Pop Consortium and Blade.

For tickets for the event, which happens over the August Bank Holiday Weekend, ring the NME 24-Hour Ticketline on 0870 1 663663. Calls are charged at national standard rate.