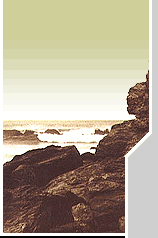 Index Magazine appetizer!
APHEX TWIN SPEAKS!

Our April issue features an in-depth talk with Richard D. James (aka Aphex Twin, Polygon Window, and Analogue Bubblebath), the reclusive genius of British electronic music.

The first published interview with this music legend in five years.

RICHARD D. JAMES ON THE PRICE OF MUSIC:
"Mix Master Morris said he recently found a CD in Moscow for two quid, and it had all my tracks on it. I was waiting for that sort of thing to happen. Eventually you'll be able to go down to Camden Market and there'll be a bloke selling every electronic label on one CD for five quid."

RICHARD D. JAMES ON NAPSTER:
"It's bizarre how most people use Napster as if it were HMV or Tower Records, just to get pop music that they can find anywhere. Whereas creative people use Napster to get music that they'd never normally be able to get."

RICHARD D. JAMES ON MISTAKEN IDENTITY:
"I've met loads of people who have their own files up on MP3, and if their tracks are interesting I'll write them and ask for a demo. I had this whole exchange with the last guy I wrote where I tried to convince him of who I was. It was like a Twilight Zone episode."