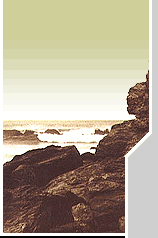 Moby is a big fan of Aphex Twin
According to this newsflash on the dutch Ilse Music website.

Translated by Netlon Sentinel (thumbs up man!)

MOBY EMBARRASED BY HIS WILD YEARS
Most celebrities won't hesitate to go to court when they don't like an unauthorised biography. Moby isn't one of them. On his official website www.moby-online.com , the dance guru hesitatingly confesses he was rather embarrassed when he read "Moby < Replay", the unauthorised biography by Martin James. Moby says he suddenly realised how irritating he behaved towards fellow musicians at the beginning of his career. He calls himself a "horrible man" and apologises to dance-acts such as Orbital and Aphex Twin for his misplaced criticism. "I don't know what got into me", says Moby, "I mean, I'm a big fan of Orbital and Aphex Twin. I've been such a jerk". He concludes his public confession with a general excuse to "everyone I insulted unintentionally with my quarrelsome behaviour."