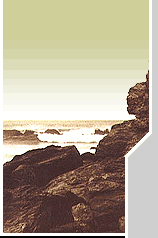 News from Warp Records
Hello friend,

This is the helpful Warpbot telling you what's going on in WarpWorld.

First off, get ready for an expensive phone bill because there's loads
of web casting action coming up!


WarpRadio.

Two Lone Swordsmen.
Tonight, Thursday May 31st, 19:00 - 22:00 GMT.
Go to the Two Lone Swordsmen news piece on the front of
http://www.warprecords.com to listen and watch Andrew and Keith's set
for the haywire session on Groovetech Internet Radio. You will be able
to see all their tricks and hear all their treats on the Real Player
stream.

Gescom DJs, Quinoline Yellow, Freeform, Posthuman and the Warp DJs.
Saturday 2nd June, 23:00 - 05:00 GMT.
Go to the Gescom news piece on http://www.warprecords.com to tune into
a Windows Media format stream from the London Underground party where
Skam are out in force to support Posthuman's album launch.
If you're in the states then there's no excuse for missing out on an
early evening acid session, if you're in Japan and you are using a
translation machine to read this mail you can listen to the our jangle
spam at penguin o' cok.

Squarepusher, Plaid, Live
Friday 15th June, 01:15 - 03:50 GMT.
If you aren't going to make it to the Sonar Music festival on June
14th ,15th,16th then you can still watch and hear Plaid's and
Squarepusher's live sets from the comfort of you own home from the
Real Player stream on the Warp at Sonar piece in WarpNews.

Also, two blinding sets by the Gescom DJs and People Like Us have been
added to the WarpRadio section for all to hear. The sets were recorded
earlier this year at our Nesh parties.
If you get a message saying that our server is at capacity then we're
sorry!.. Leave it a minute and try again, we will soon be able to
stream to more people at once and wont have this problem.


WarpNews.

Nesh Rave in New York.
Nesh is going to New York for a party on the 22nd June, featuring
Squarepusher, Anti-Pop Consortium, Richard Devine, Chris Clark and
Keith Tenniswood. More details are in the news piece on the site.

Squarepusher.
There is a Squarepusher animation competition in full swing on the
Warp site. We've had loads of interest and sent out quite a few copies
of the new album.
If you fancy your chances go and have a look -
http://www.warprecords.com
We have put up one two-minute snippet of the excellent "Go! Spastic"
track from the new Squarepusher album Go Plastic, released 25th June.
The album will be available for presales over the next couple of
weeks.

Plaid and Prefuse73 Microsites.
The new microsites for Plaid's double figure album and Prefuse73's
Vocal Studies and Uprock Narratives are now available to viewing and
listening.
Check them out.. there's some exclusive content in there:
PREFUSE73 http://www.warprecords.com/ography/WARP84
PLAID http://www.warprecords.com/ography/WARP83

New Compilation Series.
Warp are currently looking for new music for a compilation series.
The compilation will feature (our version) of the best of new and
established artists making electronic music from around the world.
If you are interested in being featured on this compilation please
send your best two tracks only on Mini Disc or CD to:
Warp Records
(Compilations Warehouse)
PO BOX 25378
London
NW5 1GL
UK

New Plaid Video.
Keep an eye out for information on Plaid's amazing new video for the
first track from their Double Figure album "Eyen". You might get the
first glimpse of it at some of their live shows and there will be more
information on the Warp site over the next month.


WarpRelease:

Out Now.
Squarepusher. Single. My Red Hot Car. 12" & CD. WAP147
Plaid. Double Figure. Album. 2xLP & CD. WARP84

Out Soon.
Prefuse73. Album. Vocal Studies + Uprock Narratives. 2xLP & CD. WARP84
- June 11th

Squarepusher. Go Plastic. Album. 2xLP & CD. WARP85
- June 25th

Mira Calix. Prickle. EP. 12" & CD. WAP145
- July 9th

Two Lone Swordsmen. Further Reminders. Album. 2xLP & CD. WARP91
- July 16th


More info on the things above + a whole lot more at
http://www.warprecords.com


Bye for now.

To subscribe to the Warp mailing list send a blank email to

To unsubscribe from the Warp mailing list (boo!) send a blank email to:

If you are interested in submitting written pieces for the warp site please email editor@warprecords.com"