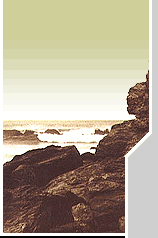 DJ Prichard.G.Jams pka Aphex Twin
STRAIGHT FROM WARP RECORDS:


"The Barbican, Europe's largest multi-arts venue is hosting a week of concerts, talks, and sound installations under the title 'Elektronic' – a tribute to Karlheinz Stockhausen's work in contemporary music. This is celebrated with performances of his pieces and new works by artists and composers who have been influenced by him.
Artists performing during the week include Bogdan Raczynski, Robert Normandeau and Pierre Bastien as part of a Rephlex session, Talvin Singh, William Orbit and a showcase of 10 world premieres organised by the SPNM.

On Sunday 14 October 2001 "DJ Prichard.G.Jams pka Aphex Twin" will be performing a live, intimate ambient DJ set in the unique setting of the Barbican's lush tropical conservatory.
"His classic releases, such as Selected Ambient Work (1992) and Selected Ambient Works Vol 2 (WARP21-1994) placed his inventions in sound right alongside the achievements of Stockhausen, Ligeti, Xenakis and Reich."-Mark Prendergast- The Ambient Century.

Elektronic runs from the 13th-18th October 2001 however Capacity is strictly limited for some shows and events including Aphex Twin. (limited to 400) Click on these direct links below for more details and booking information:

Hymnen
Electronic Studies I and II/Song of the Youths/Telemusic/Kontakte
Friday from Light
7 scenes from Light
Buoyant Charm
DJ Prichard.G.Jams pka Aphex Twin
Rephlex Session
Talvin Singh with Jon Hassell/Craig Armstrong: London Sinfonietta
William Orbit
Starting with Stockhausen
This is Stockhausen
Irmin Schmidt and Kumo
In Absentia
The Wire session: Kontakte Sports"