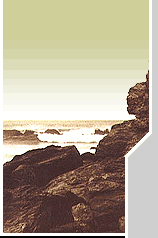 'Richard D. James Album' from UA Journal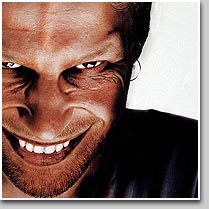 The latest release from Aphex Twin has a solidly sadistic sound, blending smooth basslines, spacy bubble samples, and rediculous high-speed synth-rhythms on tracks like "4" and "Rock 824542,01." And though James has been labeled everything from "ambient" to "jungle" to "electro," he evades classification perhaps better than any by jumping from straight-forward 80's electro-pop to off-the-wall frantic jungle.

The 15 tracks for this album were chosen from over 200 and, word is, since this album was released, another 200 have been recorded. James is a busy man.

Among the stand-outs is "Milkman," a ear-pleasing song with surprising lyrics that aren't quite fit for newsprint. And, oddly, there's a track called "Inkey$" (read INKEY STRING) which shows that James has been a techno-freak for a while -- this is an old term that used to be used in the Apple II BASIC programming language.

It may feel painful at first, but you'll grow to dig this album of unadulterated aural sodomy.

This review originally appeared in the Mary Washington College BULLET.